We cut iron from 0.5 mm to 20 mm, and stainless steel and aluminium up to 15 mm. Maximum precision!
OPTIPLEX NEXUS 3015 Fiber laser
OPTIPLEX NEXUS Fiber uses a mobile optic, the design of the 2-position pallet changing device, a helical rack and a pinion positioning system that boasts high cutting speeds, maximum production and robust structure.
Designed to integrate integrated configuration and monitoring functions, OPTIPLEX NEXUS FIBER offers superior performance. It incorporates Multi-Function Torch technology and the intelligent nozzle changing device to directly increase the productivity of the end user, allowing the machine to automatically optimise the torch configuration for the programme. This optimisation is able to drastically improve cutting speed, increase productivity and requires less intervention by the operator, offering more predictable processing day after day.
We carry out bending operations with CNC machinery from a minimum of 0.5 mm to a maximum of 10 mm
VICLA SUPERIOR 170/31 Bending Presses
VICLA® bending presses are equipped with a rear register built in a solid structure in order to be able to guarantee excellent
repetition over time and high precision in the positioning of the axes.
• Axis movement on linear guides directly fixed on the shoulders
• Easy and fast movement of the stops from the machine front thanks to sliding on two linear guides
• Different profiles of the rear stops
The automatic bending table allows the operator to obtain uniformity of the bending angle over the entire length of the sheet.
It is possible to choose hydraulic or mechanical bending systems whose movement is managed directly by CNC.
One of the main options is Clever Crowning.
The bending system is no longer automatically managed by the CN but the necessary corrections are calculated in real
time for each bend made. Advantages:
• It ensures great results even if the operator is not an expert.
• Correction of the bending angle without any need for intervention by the operator
• It guarantees perfectly linear bending, even on non-uniform materials (e.g. perforated/ravaged mixed
with full material).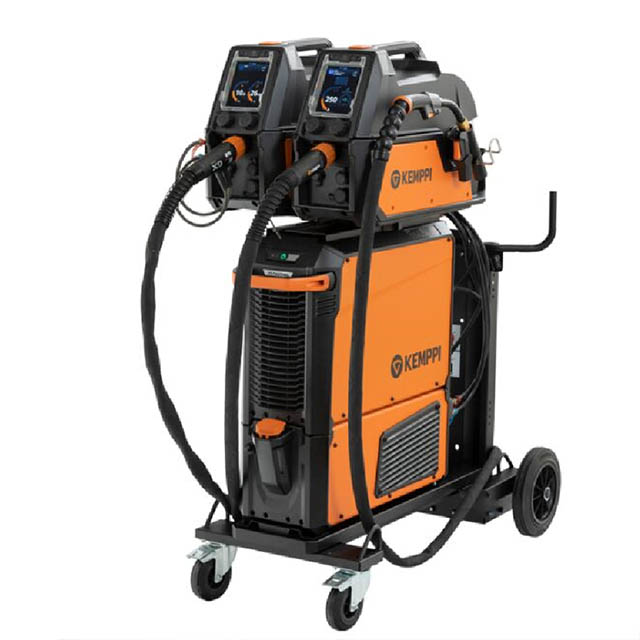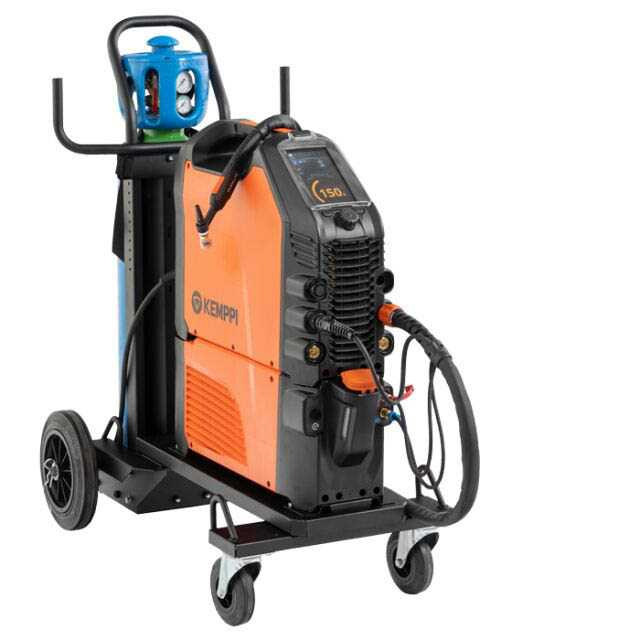 We specialise in MIG/TIG welding for all the following materials: iron, stainless steel and aluminium with qualified and patented personnel.
X5 FastMig
Designed and manufactured in Finland, X5 FastMig is a modular multi-process industrial welding system, with a primary focus on high-performance  
MIG/MAG welding.
X5 FastMig was developed in collaboration with professional welders, so every detail has been perfected to meet the high requirements of true welding experts. The X5 FastMig welding system adapts to any industrial welding site or application and offers an easy-to-use solution, increasing the precious time using the arc .
Description of TIG welding machinery:
Name: MasterTig
Description:
MasterTig, the new "Master" of TIG welding in AC and DC, sets new standards for welding quality, easier use and greater energy efficiency.
Designed for professional users, the MasterTig family of products offers a choice of variants in the power supply of the models, with exceptional characteristics in terms of size and weight.
The modular design philosophy allows you to customise the machine according to your needs, with alternative control panels, wireless remote controls and options for transport units.
The MasterTig family includes elegant, practical and robust products, which are capable of absorbing the shocks and impact of
daily welding activities. MasterTig is the solution for any type of welding, in the workshop or on site.